VIEWING 1 - 12 OUT OF 20 BLOGS.


NIGHT BIRDS - MAIMED FOR THE MASSES
DATE: 05/01/2013 22:06:01 / MOOD: angry
New Night Birds 7" "Maimed For The Masses" released digitally today. there are some copies of the 7" still available that releases on the 7th. I got one of the limited versions of the vinyl which sold out 4 hours after the preorders went up for sale.
the regular version still sounds just as good I guarantee! :D
If your not familiar with the band, check it out!http://night-birds.bandcamp.com/
View Entry
|
Leave A Comment
FREE 7"
DATE: 01/25/2013 19:24:28 / MOOD: happy
DOWNLOAD DOWNLOAD DOWNLOAD!
This is from my personal collection. I recorded it TONIGHT. and it sounds good LOUD. Please download and appreciate this kick ass band, they are so underrated and they fuckin rip! this is a rare record.
This band released this 7" in 1989, on Pig-Dog Records. they hail from Lawrence, Kansas. also where they recorded this 7" at.
here is the cover
DOWNLOAD IT HERE:
http://www.mediafire.com/?ol08j315o6mvwyu
P.S. I appreciate all feedback, negative and positive, I can't hear it out of your stereo so let me know if you listen to it and it sounds like shit or it sounds excellent! thanks.
View Entry
|
Leave A Comment
Punk Fuckin Rock!
DATE: 01/12/2013 12:50:32 / MOOD: angry
Hope there are some fans of Whitest Kids U Know around here. I love this show. It was on the channel IFC. I don't have cable so i dont know if it is on tv still, but you can watch all the seasons on youtube. they are 5 guys that do sketch comedy all by themselves. its hilarious and over the top comedy.
this sketch is making fun of punk rock. its hilarious. its not meant to be taken seriously, and they are making fun of GG Allin. it's awesome.
http://www.youtube.com/embed/_gPb4T-JLyY
View Entry
|
Leave A Comment
What We Do Is Festive
Injustice System
DATE: 12/19/2012 13:06:57 / MOOD: angry
I don't think this is blog-worthy. more of a shot in the dark. if anyone here has any experience with Class A CDLs or as a OTR driver please help me out if you can.
I went to an interview and got denied a job because I have 1 ticket (following to close) which is 3 points. I get them dropped after I turn 23 next year. well no company will hire me because of that. well this other guy in front of me at the interview tells the recruiter that he just got out of prison for manufacturing METH and posession of cold pills with intent to manufacture. and they said they would "pull some strings" and help him get the job still. well I go up and show him my MVR and tell him about my points and he tells me to have a nice day and that I most likely could not get the job.
WHAT THE ACTUAL FUCK?!?! I do not have a criminal record or anything just 1 fucking ticket. its fucking bullshit man. I'm in so much debt and I can't even get a job doing what I went to school for.
View Entry
|
Leave A Comment
VOID/THE FAITH SPLIT LP
DATE: 10/25/2012 19:32:34 / MOOD: lonely
So the singer in my band let me borrow his VOID/THE FAITH split LP. original vinyl from the 80's. One of my all time favorite hardcore band VOID. I felt honored being able to record this and now have it in my collection (digitally)
feeling generous...I thought I'd share my recording and this classic hardcore gem with everyone here. download, download, download! before I get banned and they take this LP off the internet.get it here: http://www.mediafire.com/?cea72zmy2nhgd1j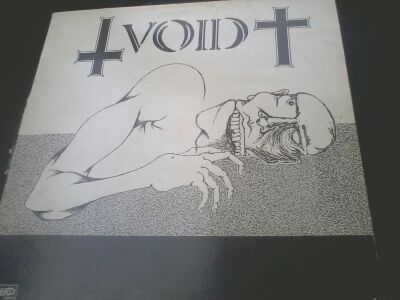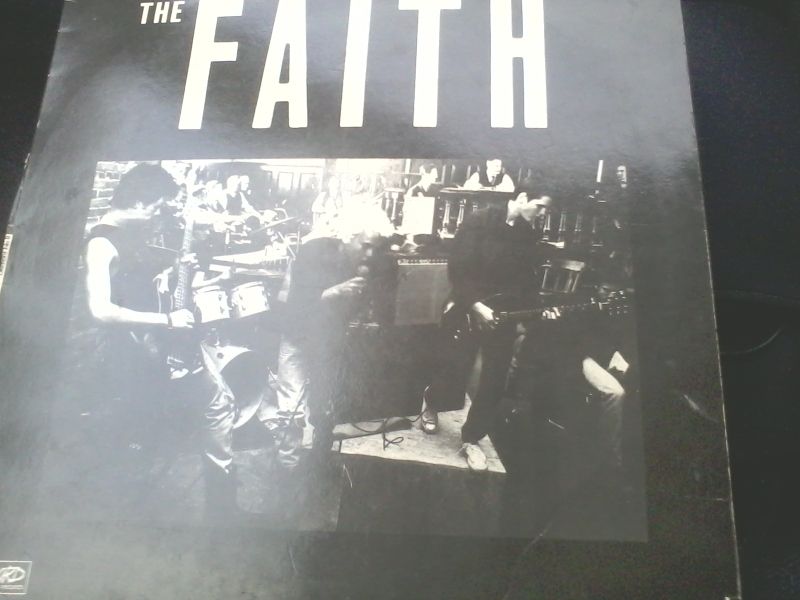 View Entry
|
Leave A Comment
Black Metal Mania
DATE: 10/21/2012 20:04:57 / MOOD: bored
Here is a video I just found but it's been around for awhile of a song by Minneapolis Taco Thrashers IN DEFENCE! I met these guys randomly when they were on tour, without even knowing who they were or that they were playing a show in my town. anyways get a kick outta this!
http://www.youtube.com/watch?v=aRSXrLBaQb0
View Entry
|
Leave A Comment
Mystic Records
DATE: 07/18/2012 19:29:38 / MOOD: angry
So I just found this site today. Pretty sick if I say so myself!
being a fan of Mystic Records and having a lot of their records I felt the need to share some with everyone here (if yer interested)
anywhore..... someone is uploading the full Mystic Records catalog on a blog. check out the music if you haven't heard these bands before!
http://mysticturntable.blogspot.com/
View Entry
|
Leave A Comment
fucking miracle
DATE: 03/23/2012 15:41:44 / MOOD: happy
A fucking miracle happened today...some how after months of not working and being pissed I couldn't listen to my records on my $200 system. I cleaned all the dust off the shit and plugged it all in and played a new record I just bought (Violent Arrest 12") and it magically begins to work! HOLY SHIT! I can now listen to all this great music AGAIN. so i am working on recording some of my rare vinyl.
but I have a question...I want to start a vinyl revival "business" here in Boise, ID. basically I will provide a vinyl mastering service for people looking to save their vinyl records. I will record/master as well as clean the actual vinyl of dirt and dust. Make all the songs on the vinyl .mp3 format and put on a disc or some format whatever the customer wants...shit i'll put it on a cassette if they want. Anyways I don't want to charge for this service but rather they pay me in beer OR cash and provide the blank disc or cassette! and I gladly invite them over to drink said beer with me and witness the "magic"
Is this not cool to do? and I don't want it just punk vinyl it can be ANY vinyl the people want!
View Entry
|
Leave A Comment
Dirty Hippies
DATE: 03/02/2012 02:07:39 / MOOD: bored
So last night got drunk with an old friend also the ex-drummer for my most recent band. He gave up playing instruments/creativity/making noise and listening to punk & hardcore for weed. so currently he sleeps all the time. smokes enormous ammounts of dope and well he works at a fast food restaurant.
but what really blows my mind, is he is so fucking nasty, like showers once maybe twice a week, no haircuts, never wears underwear and doesnt brush his teeth. like you smell him when you walk into the same room kinda shit.
Last night he drunk texts a girl from his work (this is where shit gets funny) he asks her out for dinner AT THE SAME RESTAURANT THEY BOTH WORK AT. and the straight up says i want to fuck you after at my house. and she is totally down. not only does it make me wanna puke but how the fuck does that shit happen? I am clean cut, I actually use my fucking brain, have a career path, no addictions, no diseases, daily shower/teeth cleaning routine, creative motives and dreams and a full recording studio, instruments and I can't even fucking get the time of day with any girl. Not sure if jealous or...just shocked. Not sure if i want to live in this world anymore, serious shit.
anyone else relate to this shit?
View Entry
|
Leave A Comment
I don't wanna be a homosexual
blogworthy
DATE: 12/06/2011 10:06:14 / MOOD: lonely
So last night went and saw the German band SS-Kaliert, fuckin great show! my first 21+ show since I turned 21. fucking lame ass bar scene. and other than that I got drunk, had fun, saw killer bands and friends. but that soon came to an end. after the show my dad sends me a text saying someone is trying to break into our house, so i run back home as fast as I can. (I am pretty fucking drunk so imagine...) anyways what seems like forever I am back home, i sneak around the side and come to my backyard where this fucker is seriously trying to pry open a window to our house... I always pack brass knuckles when I go downtown especially to bars and nights of drinking, and I come charging at this fucker with my knucks on and smack him in the side of the head and jump on top of him and with my right knee I slam it into his lower abdomen taking the wind out of him where I then sit on him with my knees on his arms and just persistantly carve my brass knuckles into his face, probably the sickest thing I have seen. every hit would cut and burst with blood and I didnt stop til I felt his arms go limp under my knees then I got up and cleaned myself off before that was done, the cops were there and he was unconcious in a pool of blood in my backyard. luckily my shirt was already red. :] FUCK and I missed work this morning cause my alarm didnt go off, so im just gonna write some songs on my guitar today.
View Entry
|
Leave A Comment