Think of every T-shirt you buy as sending a band 50 miles down the road, be proud of the miles in your closet
OFFLINE

Male
50 years old
Surrey, BC
Canada


MY DETAILS
| | |
| --- | --- |
| DANCE STYLE: | I don't dance |
| | |
| --- | --- |
| PERSONALITY TYPE: | I am Chill |
| | |
| --- | --- |
| LAST LOGIN: | 04/29/2013 16:19:31 |
I'd Like to Meet
Just remember you asked so if I was to be brutally fucking honest a smart cool sarcastic sexy laid back fuck buddy with a wicked sense of humor into loud fast hardcore punkrocknroll, can string together coherent sentences with no apparent effort who isn't just out on a weekend pass and has a well stocked poorly guarded fridge who'll make my mouth water, my mind race & my balls ache kind of like the tattooed punk princess in this photo is who I'd like to meet.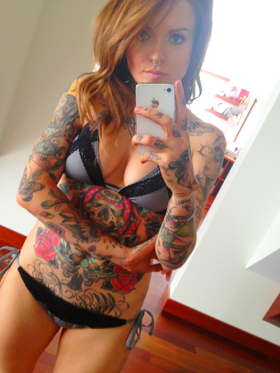 MY BLOGS
ABOUT ME
An online test said I seek challenges, am a tough-minded independent thinker who likes to explore ideas & problems thoroughly. I'm assertive think quickly & make decisions faster than most. Non-conventional attitude I value autonomy, don't follow rules unless they're logical & useful. I don't unreservedly respect authority, tend to be skeptical, irreverent, pragmatic & have a wild side. I've no interest in maintaining routine social engagements & won't tolerate BS who makes a few very close friends with individuals who share my interests.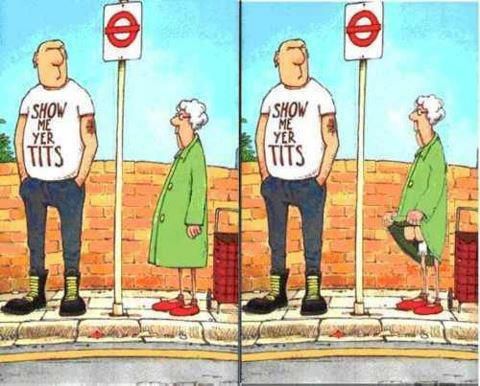 Interests
Check out some totally insane artwork drawn with only a ball point pen! Sick images by Japanese artist Shohei Otomo See his cool time lapse videos on Youtube
Shohei Otomo's youtube channel.
Visit this website his
art work is totally over the fucking top seriously.
http://www.hakuchi.jp
/





MY TOP FRIENDS
punkrocknroll has 30 friend(s)






VIEWING 1 - 6 OUT OF 6 COMMENTS