OFFLINE

Male
21 years old
San Jacinto
United States, California


MY DETAILS
| | |
| --- | --- |
| DATING STATUS: | Unfaithfull |
| | |
| --- | --- |
| PERSONALITY TYPE: | Charles Manson |
| | |
| --- | --- |
| LAST LOGIN: | 01/10/2011 17:59:33 |
Favorite Bands
doom,mdc,reagan youth,D-clone,Sacrilege,Nuclear Frost, mob47,Antisect,gg allin,"early"knocked out cold,discharge,disclose,Disorder,Crass,Lip cream,Gism,"sum"The Stalin,Cheap Sex,GBH,LAMA,Satan Panonski,antischism,aus rotten,nausea,amebix,SUB/HUM/ANS,rkl,Joy division,Nirvana,christian death,flower leperds,Icons of filth,skeptix,disrupt,varaus, Legion Of Parasites,the saints,posion idea,black flag"all their eras",the germs,slow children,the pegs an fuck it...tooo many of em i cant think of.
Mostly 80's Hardcore,d-beat,crust,Japcore, anarcho,new wave,shoegaze an distances punk i listin too,an also im openminded listin to noise,cow punk or whatever shit.
Favorite Venues
havent been shit here cuz the rave shit goin on,
so i just travel to other shows i could find or get to.
Favorite TV Shows
not much of a tv person but my least faves right now are east bound and down an bored to death
I'd Like to Meet
usualy hate an rejected by people,
but yeah feel free to add me, i like meeting new people! but if ur a lieing cunt then FUCK OFF.

Favorite Books
Favorite Movies
teenage dirtbag
MY BLOGS
There are no blogs submitted!
ABOUT ME
im not here to bitch about what punk is an all that other shit,
btw my name is jesse,
all i care about is music an shit,
im also into shock value an diy stuff,
an i like creating new stuff.
Interests
( * Y * )
) . (
( y )
` / /
tapatio is for nosey people viewin my comments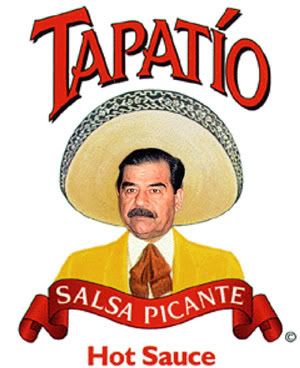 MY TOP FRIENDS
DaRoOster has 428 friend(s)






VIEWING 1631 - 1640 OUT OF 1699 COMMENTS


| | |
| --- | --- |
| | Page: | | | | | 164 | | | | | | |
| | |
| --- | --- |
| | Page: | | | | | 164 | | | | | | |