Bartender!! Make mine a large one!
OFFLINE

Female
93 years old
Canberra
Australia


MY DETAILS
| | |
| --- | --- |
| EDUCATION: | College Graduate |
| | |
| --- | --- |
| LAST LOGIN: | 07/18/2010 00:37:08 |
Favorite Bands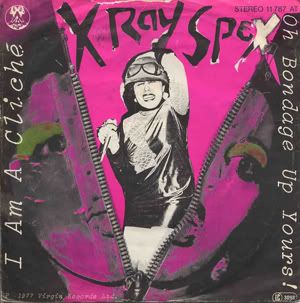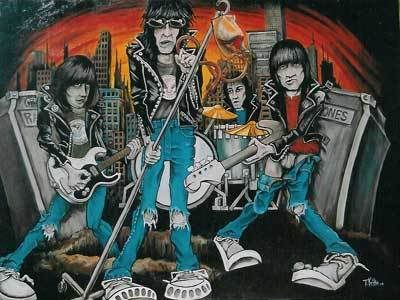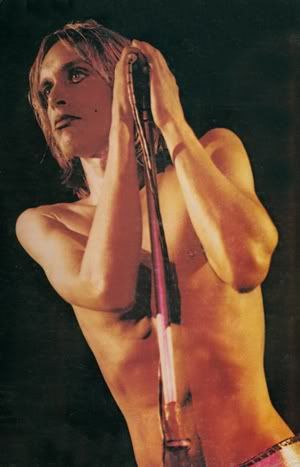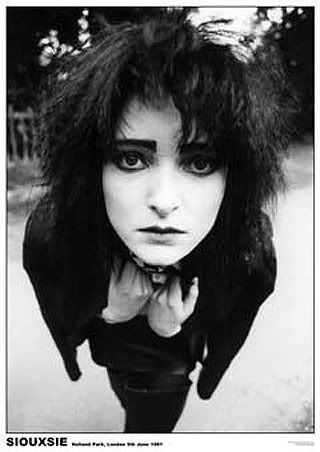 The Damned, The Stranglers, The Sex Pistols, X-Ray Spex, The Ruts, Siouxsie and the Banshees, Suicide, The Dead Kennedys, The Avengers, Black Flag, TSOL, The New York Dolls, Johnny Thunders, The Saints, Radio Birdman, X (Australia), the Cosmic Psychos, Ultravox (the "proper" Ultravox with John Foxx), Magazine, Kraftwerk, The Ramones, Bauhaus, The Birthday Party, The Boys Next Door (Australia), Patti Smith, Iggy and the Stooges, David Bowie, Roxy Music, Crass, Discharge, GBH, Attak, Abrasive Wheels, The Specials, The Beat, old Jamaican ska- Prince Buster, Toots and the Maytals, The Skatalites, Desmond Dekker, Don Drummond a href="http://photobucket.com" target="_blank">
Favorite Venues
Places that no longer exist! The Crystal Ballroom - Melbourne's CBGBs and The Users Club punk/alternative music and bands...alas long gone.
Favorite TV Shows
Kath and Kim, The Young Ones, Original Beavis and Butthead (not the later stuff which Moron TV completely took over), Fawlty Towers, Bottom, Absolutely Fabulous, Six Foot Under, The Chaser's War on Everything, Star Trek: Original, New Generation and Voyager (yep, a sad trekkie!), lots of stuff! Unlike a lot of people I like a lot of tv shows...I'm just picky about what I choose to watch.
Favorite Books
1984 - George Orwell, Down and Out in Paris and London - George Orwell, A Clergyman's Daughter - George Orwell, actually anything by George Orwell. The Catcher in the Rye - J.D. Salinger Anything by Jane Austen The Dispossessed - Ursula Le Guin Nickel and Dimed: On (not) Getting by in America - Barbara Ehrinreich, other works by Barbara Ehrenreich, Michael Moore. Books about punk including: Englands Dreaming - Jon Savage, The Inner City Sound - Clinton Walker (Australian punk and post-punk) and Cideralla's Big Score" Women of the Punk and Indie Underground - Maria Raha
a href="http://photobucket.com" target="_blank">
Favorite Movies
Bladerunner,Dune, Cabaret,Rear Window, Breakfast at Tiffany's, Dogs in Space, The Filth and the Fury, End of the Century, John Waters films: Pink Flamingos, Female Trouble, To Kill a Mockingbird, Inherit the Wind, All about Eve, Whatever Happened to Baby Jane, Sleeper, Glen or Glenda, Cat on a Hot Tin Roof, Thelma and Louise, Interview with the Vampire, 50s sci fi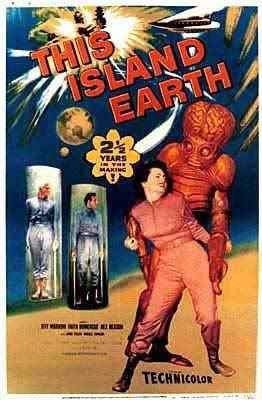 MY BLOGS
RECENT VISITORS
ABOUT ME
My two favourite interests are music and art. I have an internet radio station "Anarchy on the Net" which features all things punk, alternative and generally anarchic.
Anarchy On The Net!
Interests
Painting and drawing, discovering new music...reading, watching a good video or dvd and record collecting. Things I love include cats, chocolate, a good vodka martini, some of the great friends I have made and sleeping in! Things I totally dislike include all the big one's - sexism, racism, poverty, environmental degredation, world hunger etc. etc. However, a lot of small things also piss me off! Shopping malls, mobile phones, living in Canberra and Canberra winters, red-necks, misogynists, homophobes, born-again christians, stupid people, rap music, loud "doof-doof" car stereos, people who go on about "EMO" God who cares!...I'm enjoying this....let's see what else...people who talk about their kids all the time, bad restaurant food, phone sex adds on television, ditto spam for viagra and penile extensions, George Bush and his horrible governments policies which have made the world a more dangerous place, The Taliban - a curse upon you!, people with large, scary dogs who don't leash them, most televsion, most movies. That'll do for now...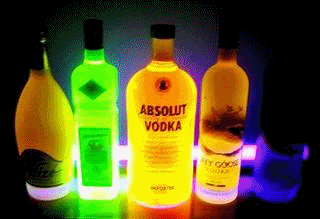 MY TOP FRIENDS
Anne_Archy has 256 friend(s)






VIEWING 1 - 10 OUT OF 22 COMMENTS