punch first ask questions later
OFFLINE

male
25 years old
Salt Lake City
United States, Utah


MY DETAILS
| | |
| --- | --- |
| PERSONALITY TYPE: | George Bush |
| | |
| --- | --- |
| LAST LOGIN: | 02/23/2013 21:33:10 |
Favorite Bands
Ramones, The Riffs, Exploited, English Dogs, A Poor Excuse, Briefs, The Cuffs, Clit 45, A Global Threat, F-Minus, Defiance, Pull Out Quick, Pinkerton Thugs, Casualties, Joan Jett, One Way System, The Bloodclots, The Virus, The Havoc, Hatebreed, The Statistics, The Adicts, The Adverts, Anti-Heros, Blanks 77, Chernobyl Babies, The Unseen, GWAR, Street Brats, Discharge, Johnny Thunders, Bad Engrish, Rebellious Cause, The Distillers, Drunk As Shit, Violent Society, New York Dolls,
Favorite Venues
mojo's cafe (ogden, ut), The Vortex on 1300 South (RIP), Lo-fi cafe (RIP), DV8 (RIP), the charleston (bremington, WA), the morgue (seattle, wa) the wasteland (denver, co) THE SALT AIR (SLC, UT)
Favorite TV Shows
seinfeld, curb your enthusiasm, pokemon (first season), rocko's modern life, catdog, angry beavers, wild thornberrys, ahhh real monsters
I'd Like to Meet
Favorite Books
stepford wives, catch me if you can, animal farm, wrinkle in time series, the giver, alice in wonderland, jay's journal, fahrenheit 451, neverending story
Favorite Movies
Mostly 90's comedies, contact, don't be a menace to south central while drinking your juice in the hood, the stupids, austin powers, star wars, frailty, full metal jacket, natural born killers,
MY BLOGS
ABOUT ME
punk rock = chaos. get drunk and fuck shit up!
I've been playing drums and percussion for 12 years. I play in Never Say Never in SLC (www.neversayneverpunx.com) or www.punkrockers.com/neversayneverpunx, we've been thrashing SLC for 6 years strong!
I like sharp objects i put studs and spikes on everything, my weapon of choice is a box cutter and i like being battle ready at all times, wearing boots, chain mail, studded vests,
the older i get the more i realize how cool it is to get drunk and spike your hair, as cleache as it might be, punk rock is a way of life, i'll never be herded like cattle to this world's conformist fashions and ideals, i'm real, intelligent and brutal!
FUCK OFF AND DIE!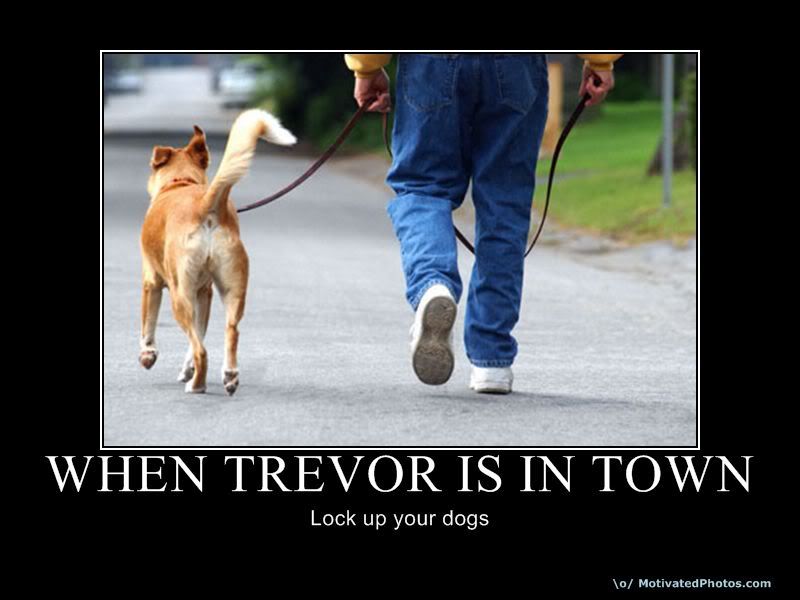 Interests

guns, drums, skateboarding, locally brewed beer, vegetarian and healthy living, animal rights, jigsaw puzzles, sewing, making D.I.Y. clothes, making DIY vegan gear, making flyers for local shows, piercings, collecting vinyl, make out sessions, boots, caffeine, everything fast, kitties, junkie rock n' roll, telemarketing, pokemon games for Gameboy, traditional tattoos, mythical creatures, DIY zines, traveling, reptiles, anatomy, fuzzy animals that like to play,






MY TOP FRIENDS
nevertrevor77 has 306 friend(s)






VIEWING 1 - 10 OUT OF 168 COMMENTS


| | |
| --- | --- |
| Page: 1 | | | | | | | | | | | |
| | |
| --- | --- |
| Page: 1 | | | | | | | | | | | |