OFFLINE

female
26 years old
Hell-eredia
Costa Rica


MY DETAILS
| | |
| --- | --- |
| INCOME: | I am still in school |
| | |
| --- | --- |
| LAST LOGIN: | 02/07/2012 19:06:32 |
| | |
| --- | --- |
| HAIR COLOR: | Pink/Blue/White/brown |
| | |
| --- | --- |
| HAIR LENGTH: | Short-Mohawk |
| | |
| --- | --- |
| SKIN COLOR: | Latin color lol |
| | |
| --- | --- |
| PROFESSIONAL STATUS: | Amateur |
TALENTS
I'M REALLY GOOD DOING PHOTOEDITINGS N ANIMATIONS!!
OTHER INTERESTS
MUSIC IS MY PASSION, SPECIALLY PUNK!
PUNK IS MY LIFE, IS MY IDEOLOGY.
I ALSO LIKE PHOTOGRAPHY N GRAPHIC DESIGN, THAT'S WHAT I'M STUDYING RIGHT NOW.
AND MY HOT BOYFRIEND!!!
MY BLOGS
RECENT VISITORS
ABOUT ME
BETTER KNOW AS YAZ, I LOVE MUSIC N SOCCER. I'M A PUNK GIRL, A LITTLE BIT CRAZY HAHAA BUT I'M A FRIENDLY GIRL. I'M AGAINST DESIGUALITY, HOMOFOBIA, XENOFOBIA N ANIMAL CRUELTY. I RESPECT EVERYBODY N I DON'T DISCRIMINATE PEOPLE, UNLEAST SOMEONE OFFEND ME, THEN I GET REALLY MAD...PUNK IS MY IDEOLOGY N MY LIFE. "PUNK'S NOT DEAD". I LOVE TO MEET NEW PEOPLE SPECIAL IF THEY LIKE PUNK, SKA, OI! OR METAL MUSIC CUZ I LOVE IT. I'M A LITTLE BIT SHY AT THE BEGINNING HEHE. I HOPE U CAN SENT ME SOME MESSAGES, COMMENT.
Yaz's Model Mayhem

Yaz's Vampirefreaks
Yaz's Myspace
MARKINGS/PIERCINGS
WELL I HAVE MY NOSE, BELLY BOTTOM PIERCED, FILTRUM PIERCED, LOWER LIP PIERCED AND HELIX PIERCED AND 4G ON MY EARS, I ALSO HAVE A DRAGON TATTOO ON MY LOWER BACK, 3 BATS ON EACH HIP AND A PUNKY GIRL ON MY LEG.
I'LL LOVE 2 GET MORE BUT IT'S EXPENSIVE :P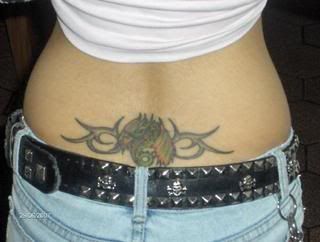 ACTING SKILLS






MY TOP FRIENDS
YaZ_PuNk has 328 friend(s)






VIEWING 1 - 10 OUT OF 147 COMMENTS


| | |
| --- | --- |
| Page: 1 | | | | | | | | | | | |
| | |
| --- | --- |
| Page: 1 | | | | | | | | | | | |