You're never too old to learn something stupid.
OFFLINE

Male
31 years old
http://goo.gl/maps/kkcqL
United States, Indiana


MY DETAILS
| | |
| --- | --- |
| INCOME: | $45,000 - $60,000 |
| | |
| --- | --- |
| PERSONALITY TYPE: | John Holmes |
| | |
| --- | --- |
| LAST LOGIN: | 11/20/2015 23:03:30 |
Favorite Bands
____http://www.chainsmokingrecords.com___
_______http://www.smoking-cat.com_______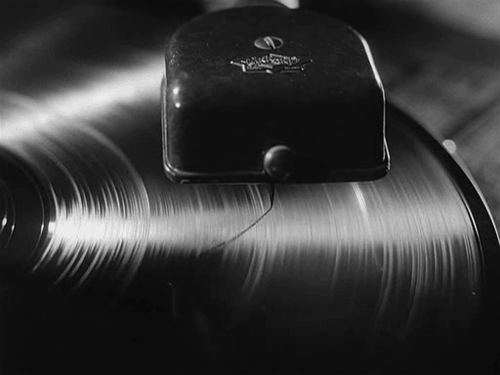 My Winter 2015/16 soundtrack (so far):
Alais Clay, Anthrax, Arroyo Deathmatch, Atrocity Solution, Atomic Leopards, Bad Religion, Beng Beng Cocktail, Billy Joe Shaver, Blind Cats, Blueprint, Bob Dylan, Brother Ali, Cerebral Ballzy, Circle Jerks, Citizen Fish, Choking Victim, Chuck Berry, Corrosion Of Conformity, Cradle Of Filth, Cranford Nix, Daemonia Nymphe, Dead Rejects, Deke Dickerson & The Ecco-Fonics, Desmond Dekker, Dr. Hook, Duane Peters, Eddie Cochran, Fear, Frank Zappa, Ghetto Blaster, Ginger Baker, Gladys Knight and the Pips, Gogol Bordello, Helmet, Immortal Technique, Inner Terrestrials, Jake Bugg, Jeff Bridges & The Abiders, Jenny Woo, Johnny Cash, Larry & His Flask, Leftover Crack, Ministry, Neco Case, Necromantix, New York Ska-Jazz Ensemble, Nick Cave & The Bad Seeds, Night Birds, Nostalghia, Off!, Opposition Rising, Outkast, Payday Monsanto, Phil Ochs, Pop Will Eat Itself, Rash Decision, Reina Del Cid, Roky Erickson, Southern Culture On The Skids, Subhumans, Sweatshop Union, Switchblade Cheetah, The Almighty Howlers, The Black Halos, The Distractions, Th' Legendary Shack Shakers, The Men Who Will Not Be Blamed For Nothing, The Pinkerton Thugs, The Poseurs, The Replacements, The Rivingtons, The Undertones, Two Star Symphony, Union Avenue, United Steel Workers of Montreal, Violets, Walden, and Willie Nelson.
________________________
Favorite Venues

Third Street Dive (Louisville, KY)
http://www.reverbnation.com/venue/thirdstreetdive
Radio Radio (Indianapolis, IN)
The Firehouse (Lima, OH)
https://www.facebook.com/pages/North-Side-Firehouse/232962403420313
Melody Inn (Indianapolis, IN)
Mac's Bar (Lancing, MI)
The Tiger Room (Fort Wayne, IN)
http://calhouncs3.com/category/events/
Mulligan's Pub (Grand Rapids, MI)
Small's (Detroit, MI)
http://www.smallsbardetroit.com/
The Green Lantern (Lexington, KY)
https://www.facebook.com/pages/The-Green-Lantern-Bar/183595498351037
The Shrunken Head (Columbus, OH)
http://www.theshrunkenhead.net/
The Brass Rail (Fort Wayne, IN)
Favorite TV Shows
Watch TV. Enjoy the slightly groggy, hyper suggestible, trance like, alpha wave active, state of mind thanks to a..
..scientifically dialed in flicker rate.
I'd Like to Meet
_____Everyone_____
____Aqua Buddha____
Favorite Books
Some interesting book/reading related websites,
www.akpress.org
www.anarchisim.net
www.anarcho-capitalist.org
www.duffelblog.com
www.freedompress.org.uk
www.infoshop.org
www.paranoiamagazine.com
www.sacred-texts.com
www.theanarchistlibrary.org
ww.thehardtimes.net
www.theonion.com
www.wearechange.org
What do YOU like to read?
Favorite Movies
Our lives are our movies.
What is your movie about?
MY BLOGS
ABOUT ME
In 'real life' I'm generally a grouchy, passive aggressive, anti-social, introverted, mischievous, anarchic, and irreverent yet loveable contrarian.
____________________________________________
____________________________________________




Interests

My interests include: not being what normal people call normal, creative expression through various arts and crafts including performing and recording music. I like NHL ice hockey while recognizing it is mostly a scam. I'm interested in the liberty movement, the occupy movement, global populist movements of varying political stripe, I like ideas, I get my kicks and I take my lumps. I'm a bit of an anarcho-futurist philosophy junky; Anti-Communist, Anti Socialist and Anti-Fascist. Free energy technology research and development fascinate me although I speak very little of the math. I enjoy the twin ology's mytho and theo and their cousin's paranormal studies, UFO research, and the "bringing to light" of ancient arcane knowledge. I like being entertained by the conspiracy wacko birds and so-called truthers of the world. I grew up on Star Trek and X-Files.

I seek to practice (and often fail…sorry) an honest, non-judgmental Christian charity with a humble tolerance of the peaceful habits of all my sentient neighbors.

I feel a great cosmic debt owed to the honor and memory of all people everywhere who fought the good fight for the well-being of the common people and indigenous people and who work now for a world-wide renaissance of human empowerment. Any state, any entity, any ideology, which fails to recognize the rights, the dignity, the worth of humankind, such things are morally obsolete and I do NOT consent to their rule. Call me stubborn but these are my ways and if you don't like them, I've got others.

...and after all these years I still enjoy that punk rock and roll.






MY TOP FRIENDS
Kickdrum79 has 1576 friend(s)






VIEWING 1 - 10 OUT OF 10 COMMENTS